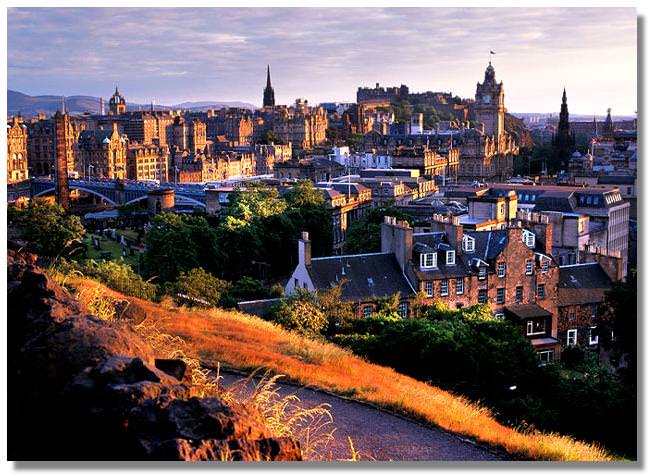 Spent the weekend doing lots of errands around the house. For the past few weeks we have been gathering stuff to donate to the
United War Veterans Council
. they will be picking it up today and I cannot wait for it all to go. Old furniture, dishes and clothes we no longer need or use will go help those in need. Better then just chucking it out in the garbage to go to a landfill.
In keeping with my ridiculous obsession with BBC programming, a friend recommended I watch a series on PBS called
Case Histories
. I have always had a thing for actor Jason
Isaacs
. Ever since I saw him in the series "
Brotherhood
". He is fantastic in this new show and so is the actress that plays his 8 year old daughter. The show takes place in the absolutely stunning city of
Edinburgh
, Scotland. (That is the picture above. Scotland will now be high on my must-travel to list) I watched all three episodes on PBS online yesterday and I do recommend it. I have also begun watching the crime drama "
Luther
". It is surprising my characters in my stories aren't all speaking with various English dialects at this point. These crime show are perfect to write to in a sense because of their rhythm, the language and plot lines. As far as character development, some times, when one is not sure how sinister a character can get, there are those that have taken it much further you ever thought possible. Very helpful indeed.
Cheers!